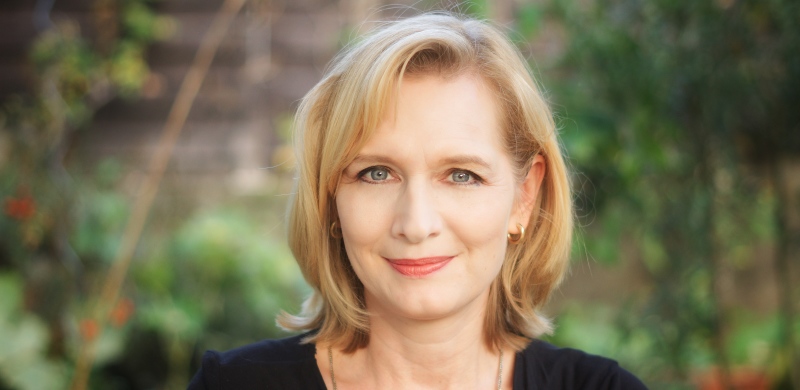 Chamber Music for wind instruments
Fernweh, for flute quartet, Op. 91, 2017. For Anja Weinberger
Aufbruch, for brass quintet, Op. 86, 2017
1. prize at the composition competition "Aufbruch" from Furore-Verlag in cooperation with "Zentrum Militärmusik" of the German armed forces. Premiere: 29.8.2017.
Solange, for bariton or mezzo-soprano, flute and piano. Lyrics from Hugo von Hofmannsthals poem: Den Pessimisten. For Anja Weinberger. Op. 85, 2016
Weihnachtsgruß für einen Freund, for flute and piano, Op. 84, 2016
Five Short Stories for trumpet and piano, Op. 81, 2015/2016
1. Legend
2. Romance
3. Novel
4. Drama
5. Fantasy
Dorische Suite, for flute and piano (or flute and harp or violin and piano). Op. 80, 2015
1.: Samhain
2.: Imbolc
3.: Beltane
4.: Lugh
Weihnachtsliedervariationen, (variations on Christmas carols) for solo flute, for Anja Weinberger. Op. 78, 2014/2015
1.: Leise rieselt der Schnee
2.: Oh du Fröhliche
Impression des Hospices de Beaune, for oboe, clarinet, alto saxophone, bass clarinet and bassoon. Op. 71, 2012
Drei Flötenduos. (Three duos for flutes) Op. 70/1-3, 2012-2015
Nr. 1: Tristesse, (Notenbsp.70)
Nr. 2: Rue des Rosiers
Nr. 3: Eclaircies
(Edition Kossack)
Ciconia Ciconia duo for two bassoons. Op. 69, 2012 (Notenbsp.69)
Drei Klarinettenduos (three duos for clarinet). Op. 68/1-3, 2012
1.: Promenade for two clarinets in Bb
2.: Psalm for clarinet in Bb and bass clarinet in Bb
3.: Parlando for clarinet in Bb and bass clarinet in Bb
Fanfare for Days of Glory for 4 horns, 2 trumpets, 3 trombones, tuba and two timpani. Op. 66, 2011 (Notenbsp.66)
Drei Flötenquartette (three quartets for flutes; 2 flutes, 1 alto, 1 bass). Op. 65, 2011-2015
Nr. 1: Winterregen (Notenbsp.65)
Nr. 2: Halloween
Nr. 3: Mittsommernacht
​​(Edition Kossack)​
Éloge du Souffleur to the poem by Zéno Bianu, for speaker, clarinet and piano. Op. 64, 2011
Calypso, for oboe, clarinet and bassoon. Op. 62, 2011 (Notenbsp.62)
Solfeggio 'En Bateau', miniature for flute for a collection of the Musikakademie Rheinsberg. Op. 61, 2011 (Friedrich Hofmeister Musikverlag, Leipzig)
Sonata for alto saxophone and piano. Three movements. Op. 60, 2011(Notenbsp.60_1) (Notenbsp.60_2) (Notenbsp.60_3)
Anagram for Barbara Heller - for flute, oboe, clarinet and piano.
I. Vivace,
II. Allegretto,
III. Allegro. Op. 59, 2011
(Notenbsp.59_1)(Notenbsp.59_2)(Hörproben59_2)(Notenbsp.59_3)
Three pieces for clarinet and piano. Op. 54, 2010
1. Scherzo,
2. Schattenspiele (Shadow Plays),
3. Flug der Schwalben (Flight of the Swallows) arrangement from Op. 28.
Introitus und Fugato, for organ and sextet of woodwind instruments, two movements, 10 minutes. Op. 52, 2009 (Notenbsp.52_1)(Notenbsp.52_2)
Heimat und Fremde (Homeland and Outland):
1. Paraphrase zu 'Von fremden Ländern und Menschen' aus den 'Kinderszenen' von Robert Schumann for clarinet and piano
2. Heimweh (Homesickness) for bass clarinet, piano and narrator with fragments of poems by Joseph von Eichendorff. Op. 39, 2005
Nocturne, for woodwind quintet. Op. 38, 2005
Three Good-Night-Stories for piccolo flute and vibraphone. Op. 37, 2005
1. Von fernen Ländern (From distant Countrys),
2. Von Elfen und Kobolden (From Elves and Goblins),
3. Von Prinzen und Prinzessinnen (From Princes and Princesses).
Network, for violin, clarinet and piano (three movements). Op. 35, 2005
Meditation - for flute and harp (three movements). Op. 29, 2003 (Edition Kossack) (Notenbsp.29_1)(Notenbsp.29_2)(Notenbsp.29_3) Premiered in Mannheim by Beate Anton and Christelle Hoffman
12 Months, for at least 6 woodwinds in different combinations. Op. 20, 2001-2003
Nachklänge (resonance) to poems of Ingeborg Bachmann:
1. Enigma – for flute,
2. Die gestundete Zeit – for piano,
3. An die Sonne – for flute and piano,
4. Die große Fracht – for flute and piano,
5. Die Welt
"Ich muss selbst Sonne sein" ("I have to be the sun myself") for trumpet, organ and percussion. Op. 5, 1993 (Furore Verlag, Kassel)
Monolog – for flute and piano. Op. 3, 1992 (mkVerlag, Heidelberg)